Your specialist for the professional protection of solo work
The right solution for every single workstation
Every activity requires different demands on a personal emergency signal device. Our Life Tel series provides tailor-made solutions for activities on large industrial plants up to office workplaces.
Let us advise you now and receive a tailor-made offer, we look forward to getting to know you:
0049 335 869 509 62
or mail to: info@mobi-click.com
Persons Emergency signal system Life Tel
Recommended by professional associations and the DGUV.
Personal emergency signal systems, which are built and parameterized according to the product standard VDE V 0825-1, are suitable to be used for personal emergency signaling during dangerous solo work in accordance with DGUV regulation 112-139 (ex BGR / GUV-R 139). 
Professional lone worker protection
The personal emergency signal devices in our Life Tel series have been specially developed for securing lone work. If dangerous work in your company is carried out by one employee alone, you must also take appropriate technical or organizational personal protection measures in addition to the general protective measures. As a personal emergency signal device, the Life Tel series meets all the relevant requirements DGUV 112-139.
to the product
Personal emergency signal reception center
A personal emergency signal receiving center (PNEZ-S) monitors, manages and controls personal emergency signal devices (PNG). The control panel receives emergency calls or signals from lone workers who are in an emergency situation. This can be done through various communication channels, e.g. B. phone calls, text messages or emergency apps.
Our PNEZ-S (Personal Emergency Signal Reception Center Interface) offers a comprehensive range of functions and information essential for effective monitoring and coordination in an emergency.
to the product
LiveWatch - smart PNA emergency call watch for lone workers
Your ultimate lone work protection with a dead man's switch on your wrist!
Offer your employees the opportunity to benefit from our intelligent and adaptable Emergency watch benefit from a solution that effortlessly adapts to the individual safety requirements of your lone workers.
Thanks to the built-in Alarm functions ensure quick help in emergency situations. With our versatile emergency call system you can now feel safer and protect your employees.
To the product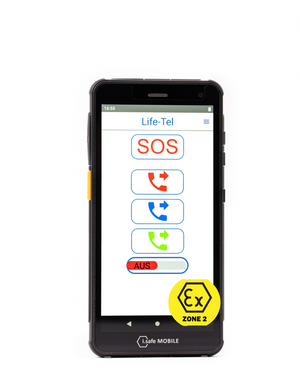 Life Tel 4 L EX Zone 2 - Personal emergency call system for EX Zone 2/22 with lone worker app
Sale price Price $1,321.00 Regular price
Tax included.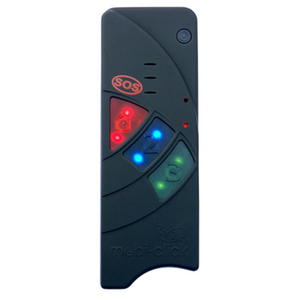 Personal emergency signal device Life Tel 1 Plus-M for working alone (with vibration motor)
Sale price Price $903.00 Regular price $903.00
Tax included.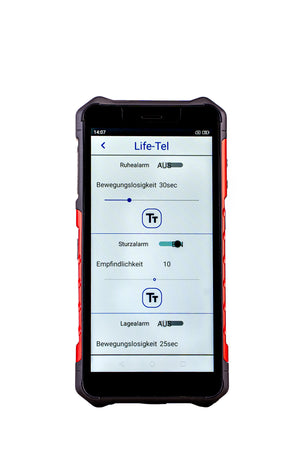 Life Tel 4-L safety for lone workers including dead man's switch and emergency call app (especially suitable for locations with loud ambient noises)
Sale price Price $1,038.00 Regular price
Tax included.
Our product service
✔ Test for 14 days without obligation - without any follow-up costs
✔ free installation support
✔ Maintenance-free infrastructure
✔ Connection to a 24-hour round-the-clock service possible on request